Pflugerville Laser Hair Removal & Med Spa
---
Pflugerville Laser Hair Removal & Med Spa
Enjoy the convenience of all your beauty services in one place including laser hair removal & injectables! Our med spa is fully licensed under the medical direction of Dr. Shane Keller of Round Rock & Injections by Nurse Practitioner Kim Dayal. Not sure what you need? Schedule a free consultation and let's discuss!  
Not sure what's best for your area of concern? Fill out our online consultation form and find out!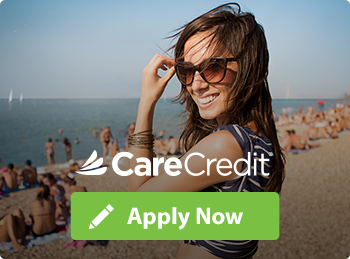 Non-invasive lipolysis allows for the reduction of stubborn fatty deposits without scalpels or scars. SculpSure uses low-energy lasers to target pockets of fat tissue resistant to diet and exercise. The goal of a SculpSure treatment is to reduce stubborn fat deposits on the chin and neck area, abdomen, hips, back, and thighs for improved body contours. 
The basic concept of dermaplaning is the same as shaving, but in place of a razor, it uses a scalpel-type blade to remove skin cells, hair, and other debris that may be present on the surface of the skin.
The continuous exposure of the top layer of skin to UV rays, environmental toxins, and irritants means that it may begin to appear dull. Dermaplaning removes the top layer of skin to reveal newer skin cells that may make a person's skin appear smoother and glowing.
Reports on the effectiveness of dermaplaning are mostly anecdotal, and treatment results may vary from person to person. Pain Level = 0 of 10
​The Rejuvapen NXT microneedling device utilizes an array of stainless steel needle cartridges and innovative microneedling technology that improve the appearance of periorbital fine lines and wrinkles. Treatments take less than an hour and require little-to-no recovery time. As a result, the Rejuvapen NXT is a perfect non-invasive lunchtime procedure that delivers exceptional results.
INJECTABLES!
The Secret Micro-Needle Fractional RF System is the ideal technology for skin lifting, tightening and rejuvenation by utilising minimally invasive micro-needles to deliver controlled RF energy directly into various depths of the skin.
It has had outstanding success for reducing pore size and tightening for all skin types with very low risk of side effects. Pain Level = 3 of 10
90 

min $349

Intensity Focused Ultrasound. HIFU directly delivers heat energy to skin and subcutaneous tissue that can stimulate and renew the skin's collagen, improving the texture and reducing sagging of the skin. Over 90-180 days, the healing response stimulates long-term tissue remodeling and leads to further lifting and tightening, with results that can last 1 to 3 years. Great for jaw line and cheeks. Pain Level = 4 of 10

 
Price & time vary depending on areas treated
Plasma fibroblast therapy targets fibroblasts. These are collagen– and protein-producing cells in the dermis, the layer of skin just below your outermost skin layer. Plasma fibroblast therapy uses a pen-like device that discharges a high-frequency electric current to small areas of the skin.The plasma tip doesn't directly touch the skin, but instead releases a targeted current just above the skin. The hot current creates small holes, or micro-injuries, in the skin's layer. This action breaks down proteins in the skin, encourages tissue regeneration and stimulates fibroblast activity. The result - tissue contraction and skin tightening! Pain Level = 6 of 10
Photorejuvenation (IPL – Intense Pulsed Light) 
60 min FACE NECK CHEST $250
IPL is similar to a laser treatment. However, a laser focuses just one wavelength of light at your skin, while IPL releases light of many different wavelengths, like a photo flash. The light from IPL is more scattered and less focused than a laser. IPL penetrates down to the second layer of your skin (dermis) without harming the top layer (epidermis), so it causes less damage to your skin.Pigment cells in your skin absorb the light energy, which is converted into heat. The heat destroys the unwanted pigment to clear up freckles and other spots. Or, it destroys the hair follicle to prevent the hair from growing again.You can use IPL anywhere on your body, but it may not work as well on uneven areas. It isn't recommended for people who tend to get thick, raised keloid scars or who have darker skin tones. 
Pain Level = 
3
 of 10
$750 per session 
Best Results 2-3 sessions
Cryolipolysis is the general term for nonsurgical fat reduction via freezing. During such body-contouring treatments, practitioners suck pinchable body fat into applicators of various shapes and sizes to chill the lipid-rich tissue, inducing cell death. Once the fat cells crystalize and disintegrate, they leave the body as waste within four to six months due to a natural inflammatory response. Cryolipolysis can be used on abdominal fat, love handles, the upper arms, the inner thighs, under the chin, below the buttocks (the so-called "banana rolls"), and on bra and back fat bulges.
lts 2-3 Sessions
Body Cavitation is a non-invasive aesthetic procedure that uses ultrasound technology to break down fat deposits, Radio Frequency to tighten skin & Vacuum Bipolar RF to reduce cellulite! 6 to 8 treatments for best results. This treatment is best for light fat reduction & body smoothing. Give it a try!